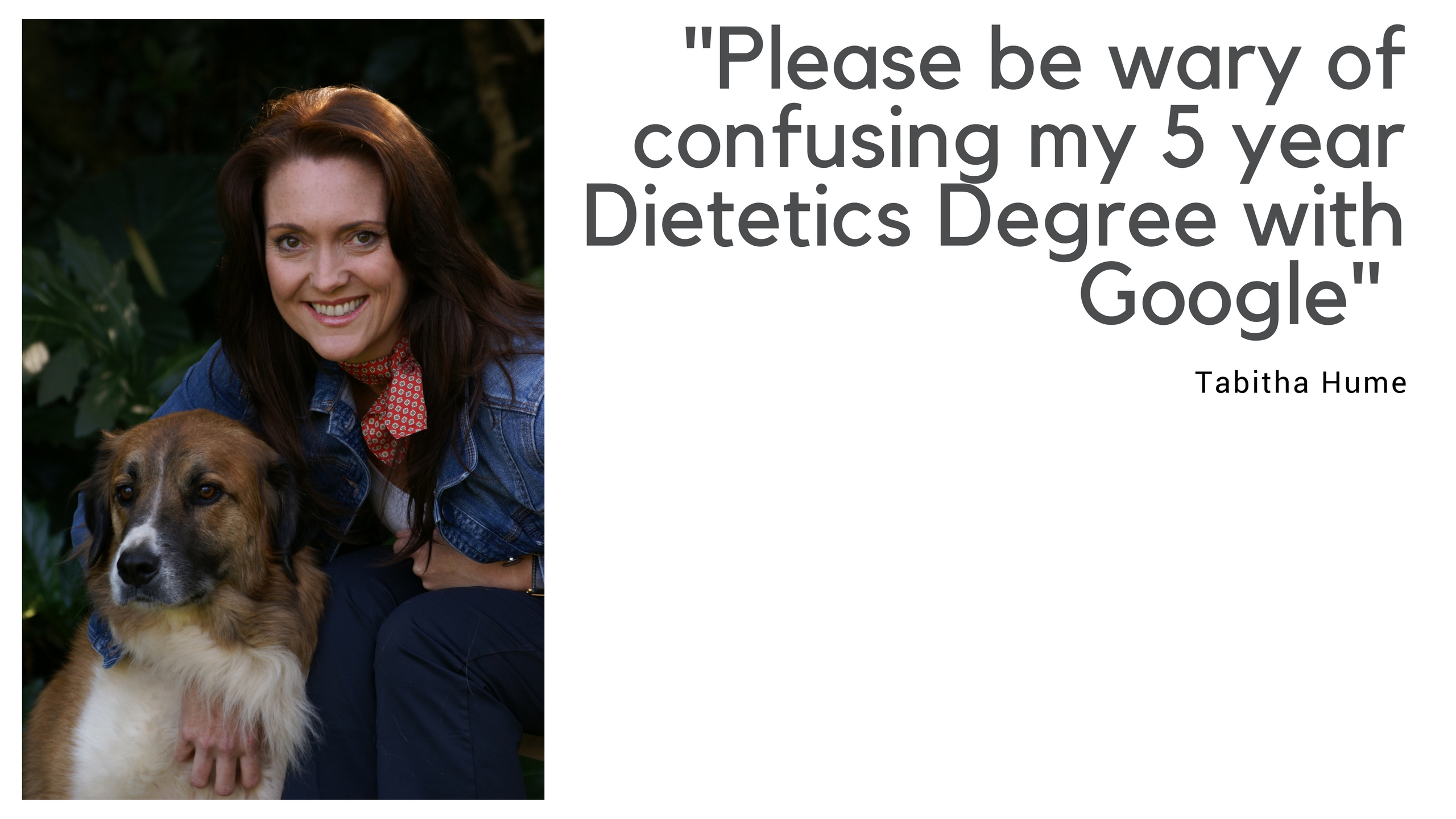 Welcome to my site.
I am Tabitha Hume, a registered dietician (HPCSA Registration number: DT0011193). I completed the full 5 years of dietetics study from U.C.T., having qualified with my 2 degrees: BSc Medical Physiology and then the BSc(MED)(HONS) Nutrition and Dietetics.
Today, I own and run my private practice in the multi-disciplined practice, The Sports Injury Clinic
In 1998, I wrote my first book, "The X Diet" which introduced South Africans to the concepts of
    Insulin Resistance,
    Metabolic Syndrome (Syndrome X – hence the title of the book),
    overweight as an endocrine disorder and
    how to treat it all without starving.
It became an immediate best seller (selling in excess of 52, 000 copies) and sales were only seconded by "How to pass your learner's license"! The X Diet's success made us realise just how prevalent weight disorders were becoming, and also how desperate South Africans were, to treat their weight issues with something scientific, rather than just a diet club.
Following the success of my first book, the demand necessitated the establishment of the Johannesburg, Durban and Cape Town branches of 'The X Clinics', treating specifically insulin-related disorders. With 8 other highly-qualified dieticians and an amazing front desk team, we started debunking the myths that people had been brainwashed into believing: that the only way to lose weight was to starve! We coached, educated and helped hundreds of patients to learn how to eat delicious food, plenty of the right carbohydrates, and how to lose weight by eating MORE.
An unexpected surprise was when The X Diet was published in the Czech Republic and became a best seller there, too!
I then wrote the next best seller, "The X Diet Cookbook", which answered the demand for HOW to make Lower GI and Low fat living DELICIOUS and keep our old family favourites in the home. This also sold extremely well, and prompted me to write the next book.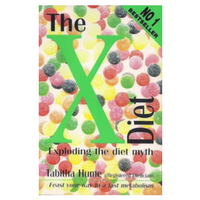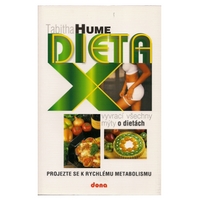 With more experience in the field of weight loss, it became increasingly evident to me that there was a very, very strong correlation between weight issues and depression/anxiety. So, working alongside two leading Johannesburg psychiatrists, I wrote, "Women & Food; exposing the relationship between women, food and depression", which also rose to the best sellers list.
Shortly after this, I published the 4th book, "The 14-Day X Diet" – a very practical approach to following this lifestyle.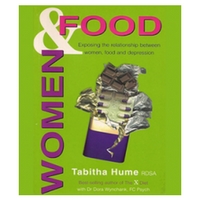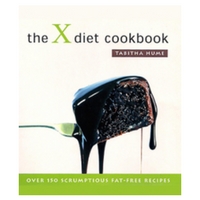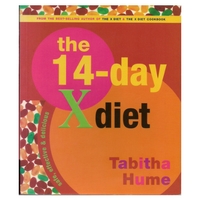 I have been lucky enough to live out my calling to help people, teaching science, debunking pseudoscience and most of all guiding patients towards health of body and mind, using the most wonderful medium one can: food!
I treat predominantly insulin problems and eating disorders. However, I also help people with:
Apart from practicing privately, I also consult to the media, write and lecture professionally, and motivationally.
After years of delving into the evidence pertaining to Insulin resistance treatment, I have developed a way of eating that is Low GI and very low fat. On the surface, many people would think that this would taste like diet food (steamed broccoli, steamed lentils and steamed fish). So, to make life much easier for patients, I have worked on many ways to make healthy, Low GI and low fat food look (and taste) indulgent enough to serve to your family and friends. In fact, if it's not good enough to serve to your family, then it still looks like 'diet food', which I am very opposed to!
All of my recipes have been tried and tested (on my poor children and then on men over 50 years of age, ensuring that the meals pass the test of even the most fussy eaters!!) so that your  whole family can eat with you, the 'dieter', and no-one feels like they are 'on diet'. Gone are the days of "No pain No gain".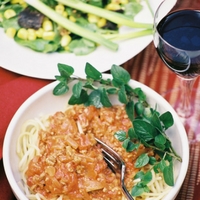 Where else can you find a weight-loss lifestyle that includes Spaghetti Bolognese, Chicken a la King, creamed spinach and banana custard?
Losing weight, reducing cholesterol levels and controlling blood sugar levels are finally possible with my practical programme of eating very low fat and Low GI.
Whilst having FUN with your food!!!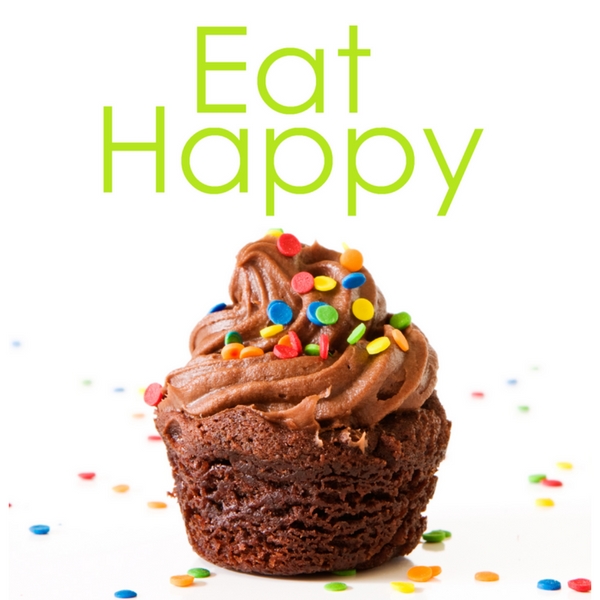 "Tabitha has the natural ability to take complicated, medical and physiological information and turn it into fun, easy-to-understand metaphors, finally allowing the layperson to understand the body and how to feed it. She demystifies the secrets of weight loss, by teaching in a non-punitive and hilarious manner, which immediately sets one at ease, and brings home the pivotal message, "Eat, Drink and be Merry". She encourages 'normal' eating, social dining and satisfying daily menus that completely eliminate blood sugar fluctuations and banish cravings and emotional eating. This is all while still losing body fat, stabilising blood sugar levels and lowering cholesterol and blood pressure. Tabitha has an affable chutzpah that is both catchy and welcoming." Female Patient, B.T. Pietermaritzburg.